Welders Warehouse Corporation is one of the rare locally owned and operated full service welding and industrial supply companies. We began servicing the metroplex when we started our business in 1989. We have always been located in Dallas. industrial district near downtown. We settled into our current location at 3880 Irving Boulevard in March of 2006.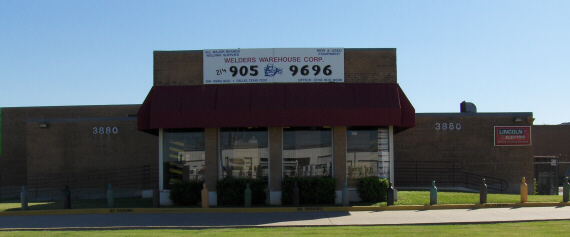 Welders Warehouse expanded operations in March of 2004 with a new store in Waxahachie. This has helped us better serve our many customers in Ellis and Johnson counties.
We are an independent distributor with over 120-years of combined experience in the welding and fabricating industry. Our sales staff is absolutely the most knowledgeable in the metroplex.
Whether your needs are for welding supplies, gases, industrial & safety equipment, rentals or services and repairs...we are ready!
Welders Warehouse strives to be the best at what we offer. That is why our company motto is..
Best Service ~ Best Prices